Virus Scan API
TokaiAPI secures your services and upload from viruses and malwares
TokaiMail relies on TokaiAPI, a high-performance scalable Virus Scan API engine. TokaiAPI allows customers to scan files and contents for viruses. Signatures are continuously updated to protect your service from millions of threats.
Our cloud API makes it really easy to scan for viruses and malware in your service or application. Whether you're running Cloud or On-Premise we can handle thousands of requests at the same time.
Scalable antivirus and malware protection API
Our goal is to provide developers with scalable and secured virus scanning capabilities. Our API works with regular HTTP/HTTPS POST requests. Javascript, Ruby, Java, PHP, Python, Scala, Node.js, we can take URLs or direct file uploads and scan them. The result will be immediately available to your application, there is no waiting period.
Our Virus Scan API is here to help software engineers focus on their core product while we take care of the file security matters.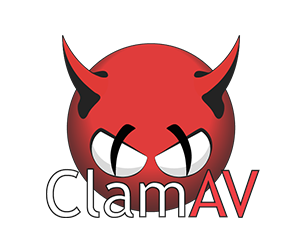 TokaiAPI cloud infrastructure relies on leading cloud computing and virtualization technology company, VMware.
VMware cloud is designed for security and performance. The cloud stack embeds powerful networking features allowing our API service to scale, ensuring the service response time is always optimal no matter the number of concurrent requests originating from our customers.
VMware Cross-Cloud services for modern applications enable TokaiAPI to easily integrate modern app architectures as part of our multi-cloud environment.
Adopting microservices architecture helps TokaiAPI build and iterate faster, releasing security updates at greater speed. The addition of new capabilities and incremental updates no longer require the revamp of the entire application.
TokaiAPI scans attachments through ClamAV®, an open-source (GPL) anti-virus engine used in a variety of situations including email scanning, web scanning, and endpoint security.
Our ClamAV threat database is updated every hour to ensure maximum security to our users.
TokaiAPI allows developers to send uploads to our cloud which are then analyzed in our antivirus sandbox ensuring maximum safety for your work environment.
Attachments are never stored in our cloud, these are analyzed on the fly and deleted immediately to preserve confidentiality.
Our Product
Buy TokaiAPI for your service or application
Volume-based discounts are available upon request, please contact us.